Prepare Early for Your Mortgage Renewal
2018-08-01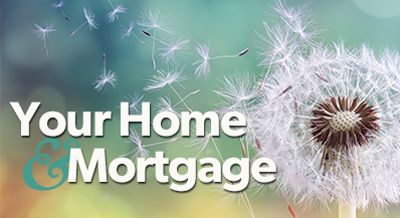 Simply put, it's become a lot more complicated to renew a mortgage in Canada. Some clients are surprised to discover they don't qualify for the best rates with their current lender, or that they can't switch their mortgage to a new lender for a better rate. My advice? Start preparing early. Here's why:
New accounting rules called IFRS 9 (IFRS stands for International Financial Reporting Standard) will cause lenders to pay closer attention to any warning signals that clients may have trouble paying their mortgage. As a result, if your lender feels your risk has increased i.e. perhaps your credit score has slipped, they may then offer you a higher rate at renewal, even if you have never missed a payment. Good news – download my MOPOLO app to monitor your credit score monthly!
Do you have an "uninsured mortgage"? If you want to switch to a new lender for a better rate, that new lender will need to qualify you using the new ."stress test", which may affect your ability to move your mortgage, and giving your lender no incentive to offer you the best rates at renewal. I can help you understand your options. One of the things we'll look at is whether we can switch your mortgage to a lower-rate insurable mortgage: a move that could offer huge savings over the long term. Not sure if your mortgage is insured or not? I can find that out for you.
Mortgage rate trends. While fixed rates are higher today than they were a year ago, many lenders are offering exceptionally low rates on their variable rate mortgages. In addition to offering the ability to save on interest, a variable mortgage can be significantly less expensive to get out of should you need to. It's critical that you work with a mortgage expert who has access to more than 50 different lending options, including credit unions that aren't subject many of the same rules. So as soon as you hear from your lender about your mortgage renewal, get in touch! Or let's have a conversation about credit improvement tips or discuss the potential impact of changes in your personal situation like reduced household income.
Source: Invis and Mortgage Intelligence

Back to Main News Page